The Passion of Tarkan [2]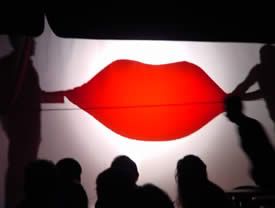 Possibly the first truly famous
metrosexual
*
in Istanbul, before the term was widely used, Tarkan has undoubtedly affected his generation and the following one, within a music career spanning over thirteen years. His fans follow his way of life religiously, and the older he gets, the younger his fan base seems to get. A recent survey in
Russia
, where Tarkan has his biggest fan base outside of Turkey, revealed that his largest following was in the young, female, 14-year-old demographic. Yet possibly Tarkan's greatest ability is to affect people across all age groups and creeds.
"As a young boy living in Istanbul," explains Selim Giovanni (16) who is of Turkish-Italian descent, "his effect on all the different communities here is electric. Young Jews and Catholics here go to Tarkan concerts together. Look around you, his effect is everywhere, every measure of success elsewhere is compared to his."
Dark Passions
With all great artists and people that affect a generation, Tarkan has suffered the abuse of his peers and the media. Pioneers are often ridiculed in their own time, as they are beyond it, but Tarkan possibly more than others in the same situation has generated the opposite kind of passion, too. For some reason his critics are as passionate about disliking him, as his fans are about idolising him. Although his critics may have tried to crucify Tarkan in the public eye many times, he has risen again and again, coming back more popular than ever. Discussions about his failure to launch himself onto the international music scene, his sexuality and his love-life continue to fill the pages of every newspaper.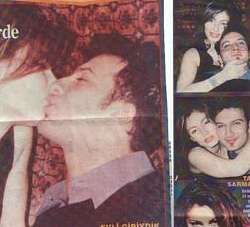 The media have been sowing the seed of scandals about Tarkan ever since he appeared on the music scene in 1992. The press readily reaped the rewards. Speculations about attempts to escape his military service brought about media campaigns to strip Tarkan of his citizenship and portray him as a traitor in 1999. "The army," an exasperated Tarkan had told a BBC correspondent, "just don't get it." What they didn't get was that Tarkan was becoming Turkey's biggest export, but it would be sometime before people back home realised what Tarkan's successes could signify.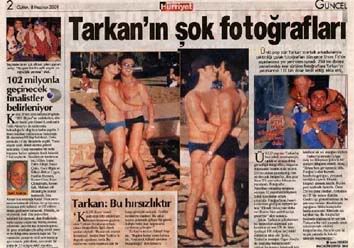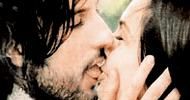 In 2001, photographs were revealed that supposedly showed the singer in "intimate embraces" with other men. When these photographs, acquired through criminal means, reached the hands of Turkish journalists, they were quick to make them public. Ironically, in that same year, the possibility of one of his music videos being banned was discussed, because of a sensuous kiss he gave his leading lady.
Tarkan talks to press: "The photos are mine. I've done nothing to be ashamed of. It's my life." (2001)
Politicians have made comments about Tarkan
and professors have written papers on his sexuality and made a
case study
of his effect on his home nation. Newspapers have even reported that Tarkan's long time current girlfriend is really no more than an escort being used as a publicity stunt to hide
his homosexuality
. Tarkan has sometimes taken these people to court when they have gone too far in their allegations about him, and sometimes
he prefers to remain silent
.
Arguably, what lies at the core of these attacks on Tarkan is the same cause that creates such a passion in his admirers. A certain something that cannot be described, but is felt the moment he begins to sing, or you come into contact with him. You realise you have just met something extraordinary, and it is this extraordinary aura that either makes you admire him, or possibly unconsciously sensing your own failures, dislike him.
Yet, like him or loathe him, one thing is certain. Tarkan makes an impact.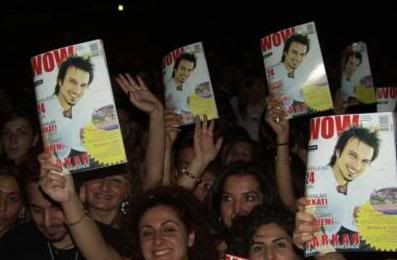 End of part two | Read part one | << Other Tarkan articles >>
________________________________
* Definition of a metrosexual: Of or pertaining to a straight, urban male who is eager to embrace and even show off his feminine side, especially when it comes to expensive haircuts, designer suits, and expensive face cream (i.e other famous men include David Beckham, Ben Affleck).